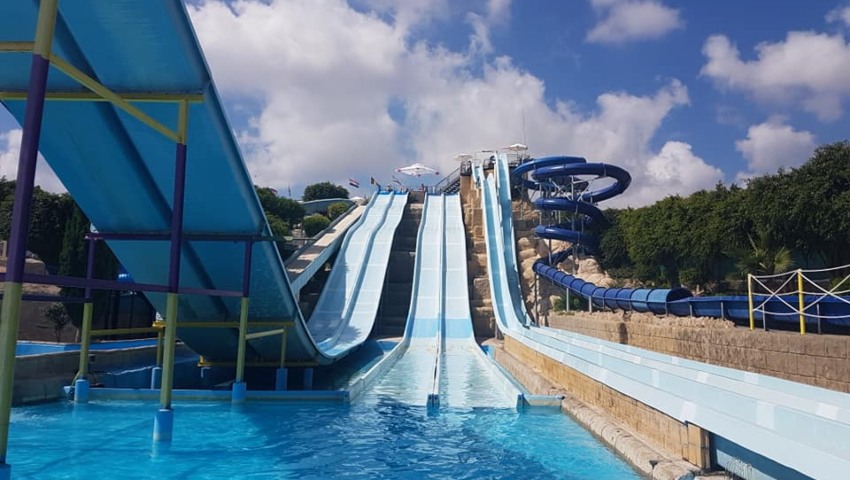 The coastal city of Paphos is world-renowned as the birthplace of Aphrodite, more famous as Venus, the goddess of love and beauty. Located in southwestern Cyprus, tourists' throng to this stunning destination to get sun, sand, and sea. It has myriad attractions, including historical spots, sun-kissed Mediterranean beaches, UNESCO World Heritage Sites, splendid weather, and incredible museums. It is divided into two parts - Ktima, where you will find the museums, and Kato Paphos near the harbor, where the archaeological sites are. So, keep your Schengen visa ready as we have curated a list of the top attractions you can explore in this city.
Paphos Old Town
As the name suggests, Paphos Old Town is the town center and one of the most delightful places in the city. In 2017, it received funding from the European Capital of Culture Award and has been given a makeover in recent years, which means that everything is in excellent shape. Stroll through the historic center, relish mouthwatering food, watch sunsets, and shop from the many boutiques and farmer's markets. You will find charming Greek-style, white-washing buildings, which are beautiful places to click pictures and selfies.
Visit the beaches
After a hectic time visiting ancient monuments and historical sites, the beaches in Paphos are a perfect place to unwind and relax. There are more than 27 beaches in the Paphos district spanning 50 km of coastline. Several beach resorts have private beaches where you can sunbathe, swim or laze. However, the best public beach in Paphos is Coral Bay that has crystal clear waters and is a lovely place to indulge in watersports.
Adonis Baths
According to legend, the Adonis Baths played an integral part in Greek mythology. It was here that lovers Adonis and Aphrodite spent a lot of time, had many of their children, and the wounded Adonis died in the arms of his beloved. Visitors throng this romantic spot to take a dip in the natural emerald pool, surrounded by cascading waterfalls, lush greenery, and rocky cliffs.
Aphrodite's Waterpark
A complete family-friendly destination, the Aphrodite Waterpark is one of the most popular attractions in the city. It has 17 rides and attractions that cater to children of all age groups. The largest of its kind in the Paphos region, this exciting aquapark has a lazy river, wave pools, kid's zones, and sun loungers. It also has four high-speed plunges that will give you the ultimate adrenaline rush.
Tombs of the King
The rock-cut underground Tomb of Kings dates to the 4th Century BC. This UNESCO World Heritage Site has seven tombs to explore, but if you are short on time, head to tomb number three, a treasure trove of Doric columns that still stand and are designed based on Egyptian culture. Despite its name, there are no kings buried here. It was a burial ground for aristocrats and high-ranking officials in ancient Paphos.
House of Dionysus
Located in the Paphos Archaeological Park, the mosaic pavements House of Dionysus and the surrounding mosaic houses are one of the best highlights of this place. The largest of the four roman villas, the intricate mosaic artwork here depicts scenes from Greek mythology using natural limestone colors. The best mosaic here is the scene showing the triumph of Dionysos with the God in a chariot drawn by leopards, while behind him is a gathering of followers engaged in various festivities.
Aphrodite's Rock
Aphrodite's Rock is one of the most visited attractions in Paphos. According to Greek mythology, this UNESCO-listed Rock is the birthplace of Aphrodite, also known as the Rock of the Roman. It is a magnificent formation of giant rocks that look spectacular against the pristine coastline. The drive to the Rock is very scenic, and it is a great place to hike or swim.
Go wine tasting
Cyprus is one of the best wine-producing nations, and you will find plenty of wine tours here. The wine industry dates back almost 5,000 years. With modern methods but keeping traditions intact, local winemakers ensure that Cyprus wines become more popular the world over. Sign up for a wine tour as you not only get to taste the best wines but also get a chance to explore the tiny villages that produce them.
Chrysorrogiatissa Monastery
Situated in the foothills of the Troodos Mountains in the northeast of Paphos town, Chrysorrogiatissa Monastery is a striking structure that contains a museum celebrating Byzantine art. This 12th Century monastery is nestled amidst the stunning Paphos forest surrounded by cedar and cypress trees. Some of the museum's impressive artifacts include a sculpture of the Virgin Mary crafted from pure silver and hieroglyphic art, such as the icons of Christ and the Virgin Mary that are lacquered with gold and silver.
Conclusion
Paphos has fantastic things in store for its visitors. Whether you are a nature lover, history buff, or culture-vulture, you will indeed find something interesting to do in this breathtaking city.