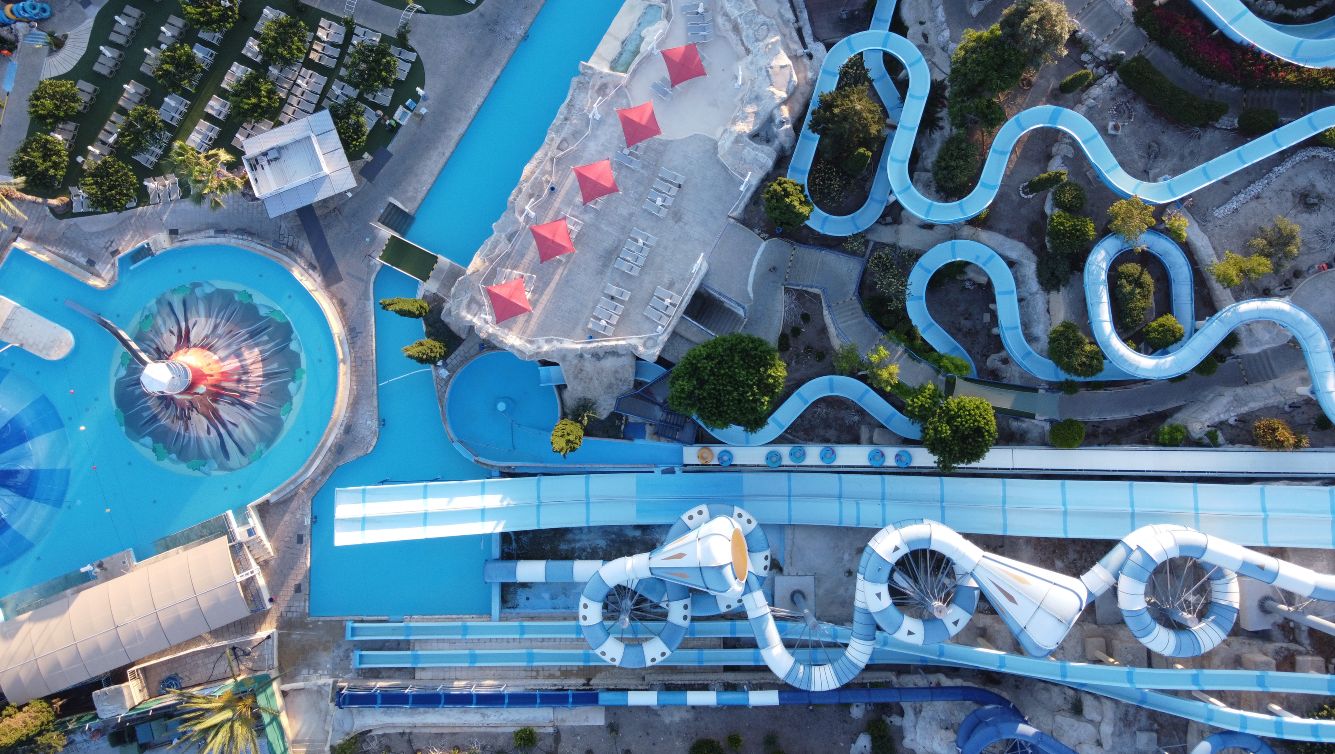 Cyprus. The perfect destination for any type of vacation, it has something to match everyone's idea of a perfect holiday. Looking for long days of sunshine, clean beaches, and a place where you can be as lazy as you want? Check. Adrenaline junkie? There are enough activities to satisfy even the most hardened adrenaline junkies. Is nature and the great outdoors more your thing? You'll be hard pressed to find a greater diversity of fauna and flora than you will here. Are you a history buff looking to immerse yourself into a rich and ancient culture? Cyprus is steeped in history, with ancient ruins literally round every corner.
Whatever your niche is, Cyprus has got it.
And to top it off, Cyprus has great weather; more than 300 sunny days a year make it a destination you can visit whatever the season.
If you haven't been sold on this vibrant sunny Mediterranean island as your next holiday destination yet, take this into account; Cyprus was the 5th safest country in the world according to a study from 2020, and continues to enjoy some of the lowest crime rates in Europe. You can feel at ease whether you are travelling solo or with your family, as the local residents here are also incredibly welcoming and hospitable to all travellers on their Cyprus holidays.
With such a variety of activities and sites, we have listed the top 10 things to do and see, in no specific order, in the hope that it will help you plan your trip and not miss out on the best this beautiful island has to offer:
Akamas Peninsula
A national park situated in the scenic west region of Cyprus, Akamas is home to an incredible collection of biodiversity and beautiful natural landscapes. From the natural wonder which is the Avakas gorge, past the Lara Bay where the sea turtles come to lay their eggs every year, all the way to the Blue Lagoon with its amazingly clear waters, this is one place you cannot afford to miss.
Salt Lakes
The Larnaka Salt Lakes are best viewed either at sunrise or sunset, when the sunlight turns the water into a vast reflective mirror, making the site every photographer's dream. At certain times of the year, the lakes even host thousands of migrating flamingos, whose vibrant pink hues make the experience of sunset even more magical. On one of the lakes' coasts, you will also find the Hala Sultan Tekke, a historically significant Muslim tomb definitely worth visiting.
Cape Greko
Cape Greko is a national park in the east of Cyprus, known for its beautiful, rugged landscape situated against a backdrop of crystal-clear waters. It offers breathtaking views, and an opportunity to explore hidden sea caves. Perfect for snorkelling and underwater exploration, it is also considered as one of the top aqua attractions in Cyprus. For the adventurous ones out there, you can have a go at cliff jumping here too!
Troodos Mountain
Troodos mountain is the largest mountain range in Cyprus, stretching across a third of the island. Home to the highest peak, Mount Olympus, you can also ski or snowboard here in the winter months as it becomes a winter wonderland when it snows. Be sure to check out the surrounding quaint mountain villages for a taste of what Cyprus is truly all about.
Aphrodite's Rock
Believed to be the legendary birthplace of Aphrodite, the goddess of love and beauty. Legend has it that the goddess was born out of the sea foam here, and considering how beautiful and picturesque this place is no matter what angle you see it from, it's not hard to believe it!
Kato Paphos Archaeological Park
An archaeological site included in the UNESCO World Heritage Sites list; you shouldn't skip this one. Featuring a great number of preserved ruins, mosaics, and caves to get lost in, you can easily spend the best part of the day here. Don't forget to check out the traditional lighthouse while you are there.
Baths of Aphrodite
In the northwest of the island, at the edge of the Akamas Peninsula, is a small grotto where legend has it the goddess Aphrodite bathed at. It is said that if you wash your face with water from the grotto, you will be beautiful forever. Leading up to the grotto is an herbal garden and a small nature trail, perfect to cool off after sweltering in the hot Mediterranean sun.
Aphrodite Waterpark
This is definitely one of the best things to do on your holiday, hands down. It's no wonder Paphos Waterpark keeps winning TripAdvisor Awards throughout the years it has been operating. Although it can be thought of as offering some of the most exciting extreme activities in Paphos, it is most definitely also a family waterpark, as apart from featuring some heart-stopping, adrenaline-pumping rides, there are also plenty of kids' water slides and an entire kids-friendly section (pirate ship included!). There is a lazy river for those only looking to unwind and plenty of bars and restaurants, which make it perfect for visiting the waterpark with family and spending the entire day there even when there are different age groups. Oh, be sure to try out the Zero Gravity ride, you won't regret it!
Ancient Kourion
Situated on a hill just outside of the city of Limassol is the Kourion Archaeological site. It is a quite large site, so expect to spend a good few hours exploring the ancient ruins, the Greco-Roman theatre, or just taking in the simply amazing sea views afforded to you by being at such a high vantage point.
Nicosia Old City
Nicosia is the capital of the island and is also the only capital city in the world that is divided as a result of an ongoing conflict with Turkey. There is a UN buffer zone that goes through the centre of the walled old city, which also adds to the experience and gives you a sense of what happened all those years ago. There are small, cobbled streets in every direction, full to the brim with trendy cafes, traditional stores and coffee shops. Be warned, it can get quite hot here during the summer months so be sure to stay hydrated.
And there you have it, our choice of the top 10 things you can do and see when visiting Cyprus. Hopefully it can serve as a guide for your trip!