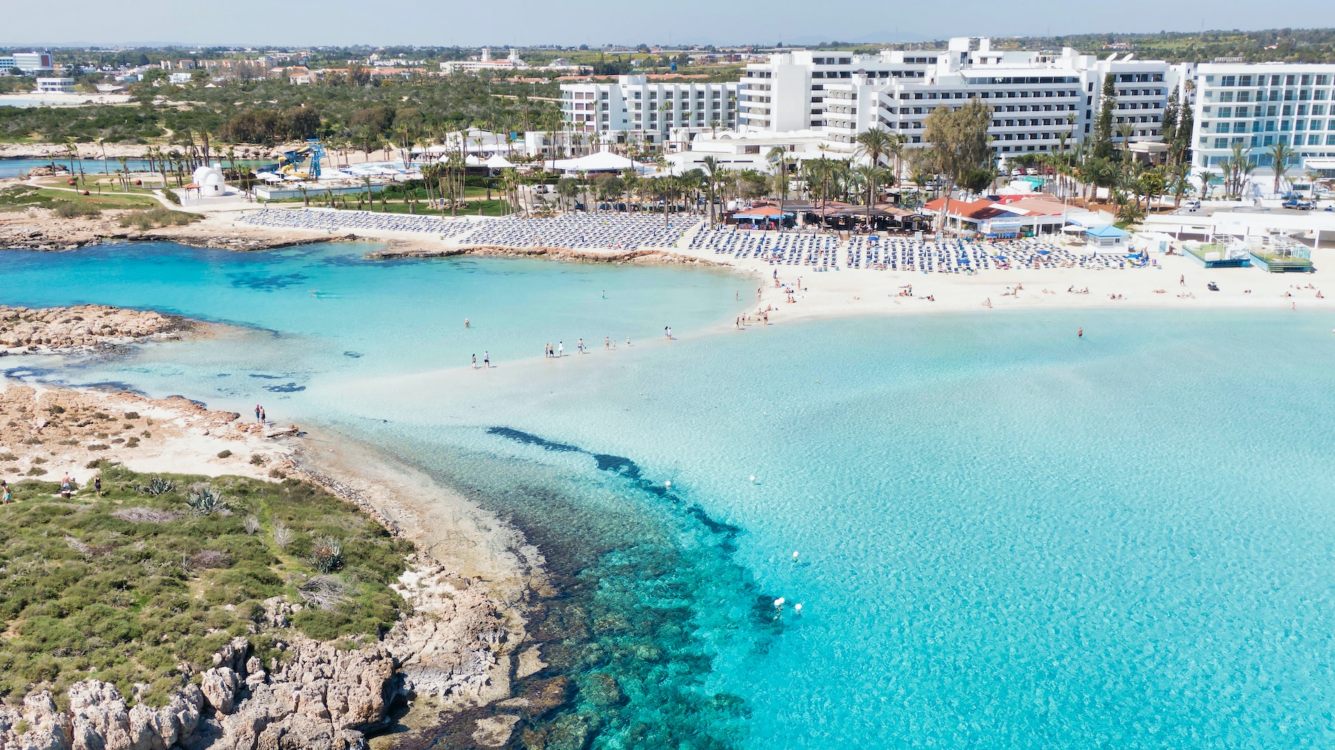 Unraveling the Charms of the Mediterranean Jewel
Cyprus, the enchanting Mediterranean jewel, entices travellers with its rich history, stunning land-scapes, and warm hospitality. This island nation straddling three continents has something for everyone: fascinating historical sites, beautiful beaches, and thriving metropolises. Come along as we reveal the secrets of Cyprus and give you the lowdown on this fascinating country.
Getting to Know Cyprus
Nestled in the eastern Mediterranean Sea, Cyprus enjoys a sublime climate throughout the year, with mild winters and sun-drenched summers. This island boasts a history that spans over 10,000 years, with influences from various civilizations, including the Greeks, Romans, Byzantines, and Ottomans. The cities of Nicosia, Limassol, and Larnaca serve as gateways to Cyprus' cultural treasures and natural wonders.
Where should I stay? What are my options?
Cyprus offers a wide array of accommodation options to suit every traveler's preferences, ensuring a memorable and fulfilling stay on this mesmerizing island. It boasts luxurious beachfront resorts, such as Aphrodite Hills Resort in Paphos, for a truly remarkable seaside holiday. Quaint boutique hotels provide a delightful alternative for those seeking a more intimate and charming atmosphere. One such option is Library Hotel Wellness Retreat in Kalavasos, a hidden gem combining rustic charm and modern elegance. To experience the traditional Cypriot way of life, cozy traditional villas offer a perfect retreat. The Vasilias Nikoklis Inn, in the village of Nikoklia, offers a collection of beautifully restored stone-built villas surrounded by vineyards and orchards.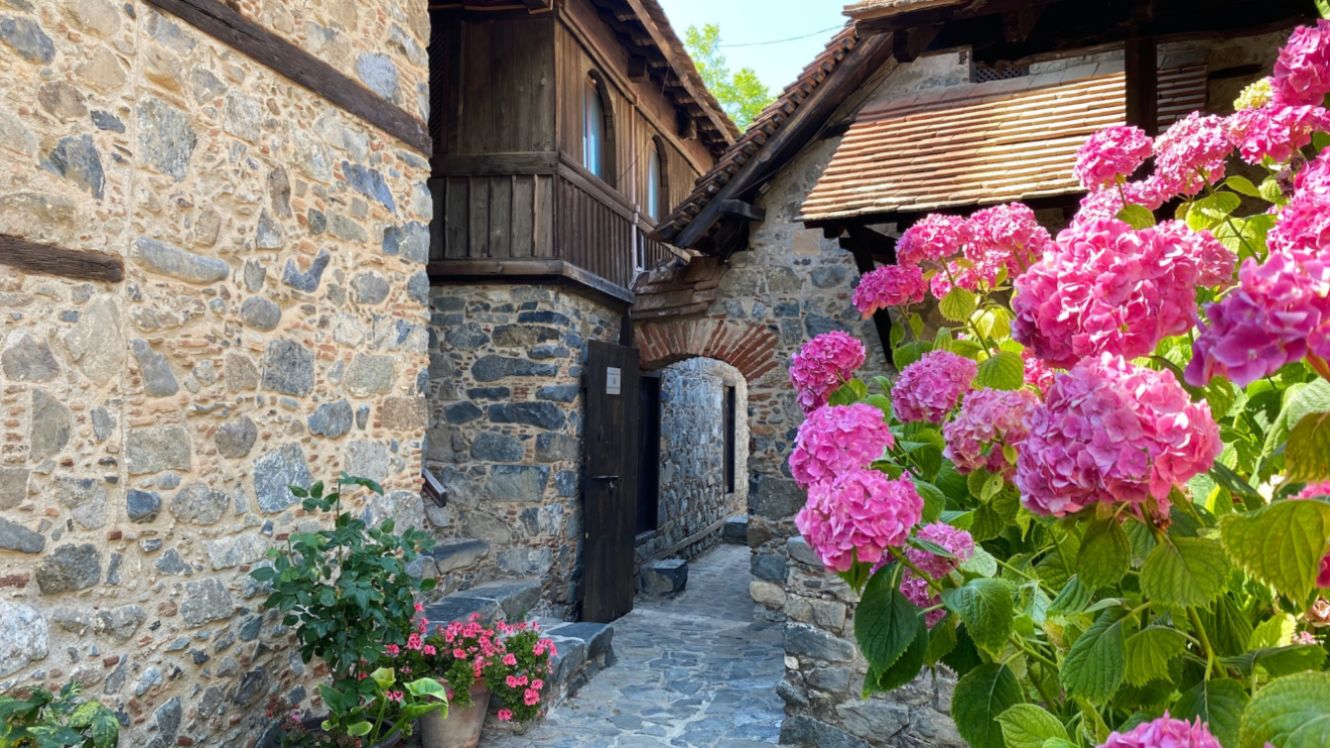 How can I get around the island?
Exploring Cyprus is a joyous adventure, made convenient by a well-connected transportation network. From the moment you arrive at one of the island's international airports, you can choose from various transportation options. Rent a car to venture through picturesque villages and scenic coastal routes at your own pace, or join the best of Cyprus tours for effortless exploration of popular attractions with expert guides. Alternatively, rely on the island's efficient public transportation system (bus or taxi) or take a leisurely stroll through charming towns, soaking in the island's vibrant ambiance. There is no subway or train system in Cyprus.
Is Cyprus a safe destination for tourists?
In Cyprus, safety and security are given utmost importance, ensuring that visitors can explore with peace of mind. The island boasts a low crime rate and a welcoming environment for tourists. As with any travel destination, exercising common sense, safeguarding your belongings, and adher-ing to local customs and regulations is advisable.
Experiencing Cypriot Culture
Cyprus is a treasure trove for history enthusiasts and an ideal destination for curious travelers in-terested in experiencing an entirely new culture. Ancient ruins and archaeological sites dot the island, offering glimpses into its illustrious past. The UNESCO-listed Paphos Archaeological Park is a must-visit, featuring impressive Roman villas adorned with intricate mosaics. Delve into tradi-tional Cypriot life by exploring charming villages where age-old customs and crafts are preserved, such as Lefkara lacework in Lefkara village, pottery in Choirokoitia village, and basket weaving in Omodos village. And when it's time to satisfy your cravings, indulge in the mouthwatering delights of halloumi cheese, flavorful souvlaki, and delectable meze platters showcasing the tantalizing flavors of Cypriot cuisine.
Coastal Delights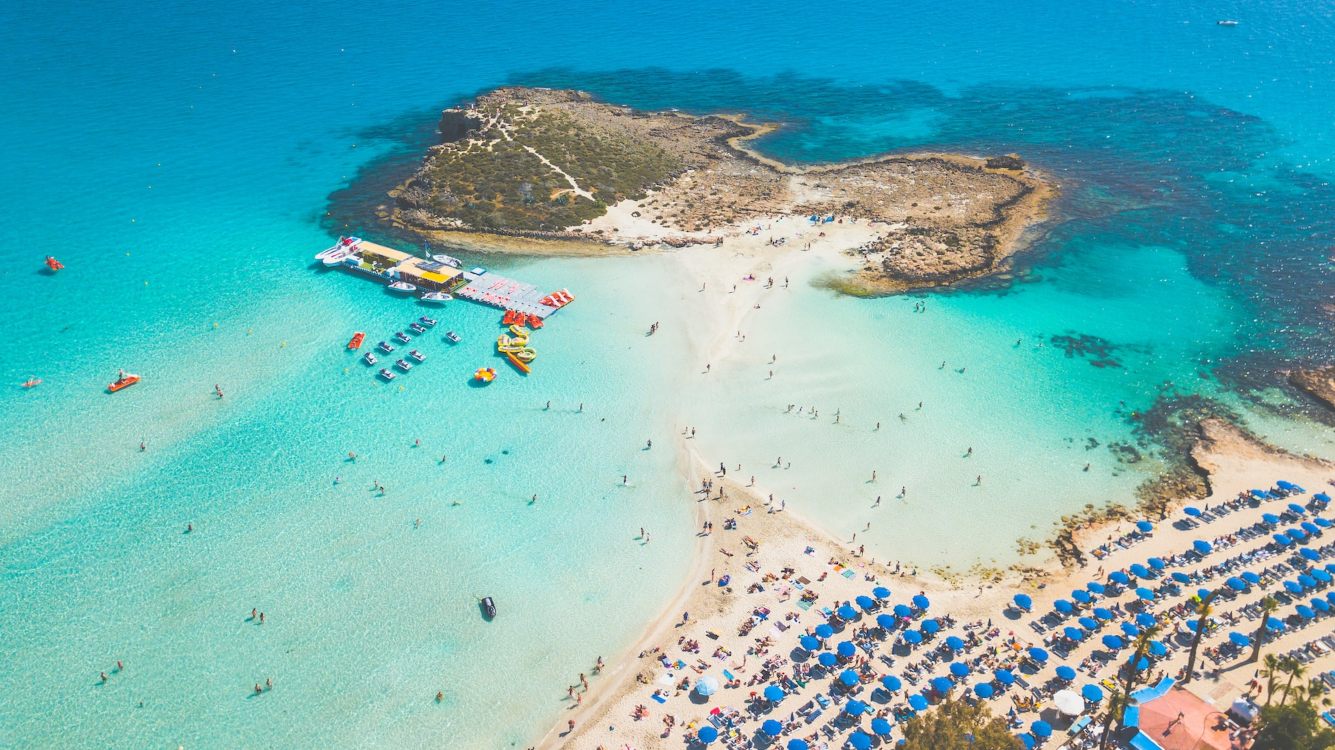 Cyprus boasts an impressive coastline with pristine beaches and azure waters. From the golden stretches and underwater landscapes of Nissi Beach in Ayia Napa to the rugged beauty of Lara Bay in the Akamas Peninsula, beach lovers and watersports enthusiasts will find paradise here. Licensed operators are commonly available on public beaches, so vacationers can book activities on the spot. They can dive into the crystal-clear waters for snorkeling or scuba diving adventures or simply unwind under the warm Mediterranean sun. Along the coast, you'll encounter delightful towns like Paphos, Limassol, and Larnaca, each with its own unique charm and vibrant seaside promenades. Also consider a day trip to the Akrotiri Peninsula to admire its stunning sea caves.
Exploring Nature's Bounty
Venture inland to discover the natural wonders of Cyprus. The Troodos Mountains, with their lush greenery and scenic trails, are a hiker's dream. Explore picturesque villages like Kakopetria and Omodos, where time seems to stand still, and interact with locals to learn about their traditional way of life. Akamas Peninsula, a protected nature reserve, showcases unspoiled landscapes, rare flora and fauna, and the mythical Baths of Aphrodite. Salt lakes, gorges, and stunning rock formations add to the island's diverse natural beauty.
Historical and Architectural Marvels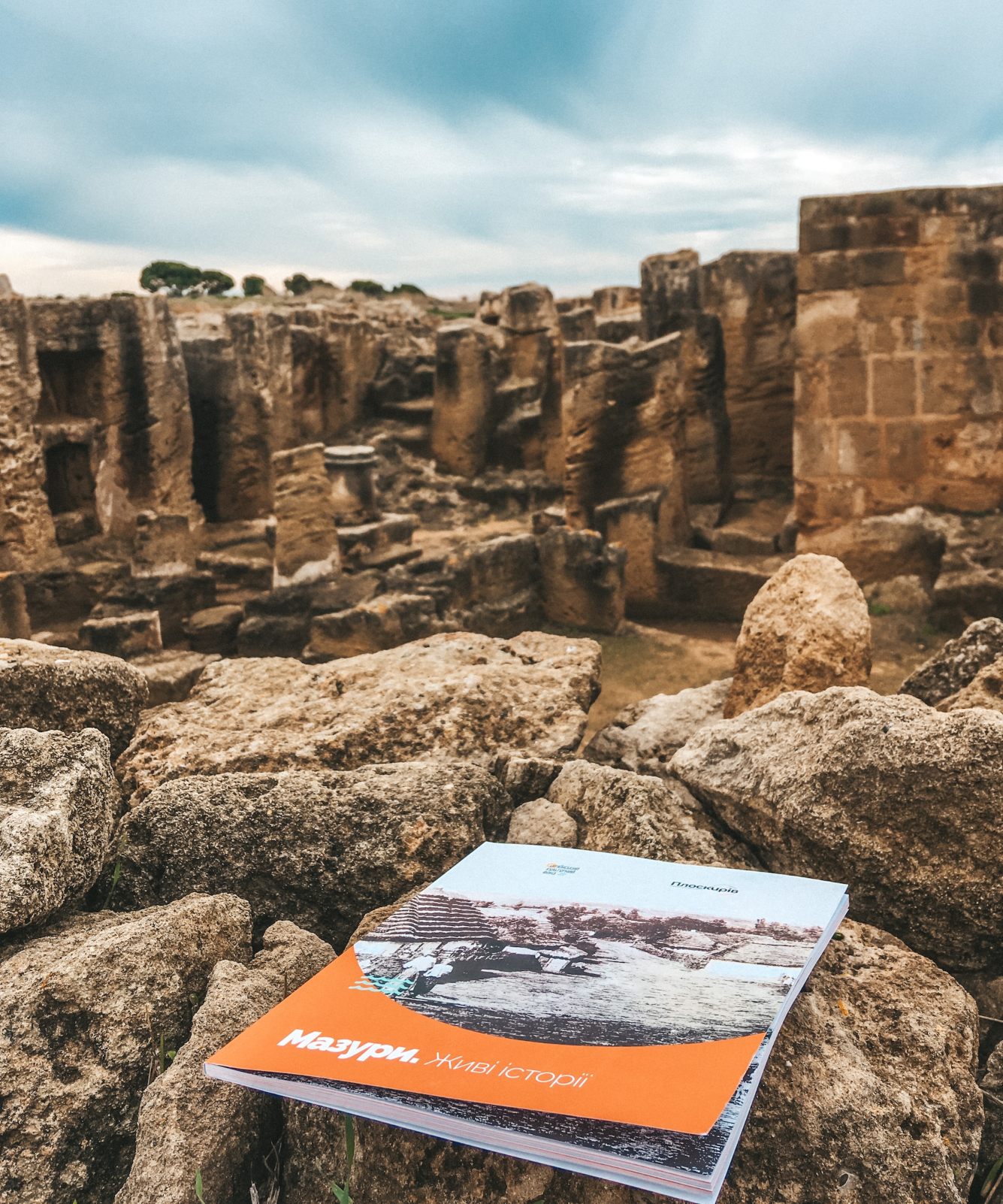 Cyprus is steeped in history, and its architectural wonders are a testament to its rich past. The Paphos Archaeological Park, a UNESCO World Heritage Site, reveals ancient Roman villas, im-pressive amphitheaters, and intricate tombs. Byzantine churches and monasteries, adorned with colorful frescoes and exquisite icons, like the painted churches of the Troodos region, offer a glimpse into the island's religious heritage. Explore medieval castles and fortresses, such as the Kyrenia Castle and the Larnaca Fort, which have withstood the test of time.
Vibrant City Life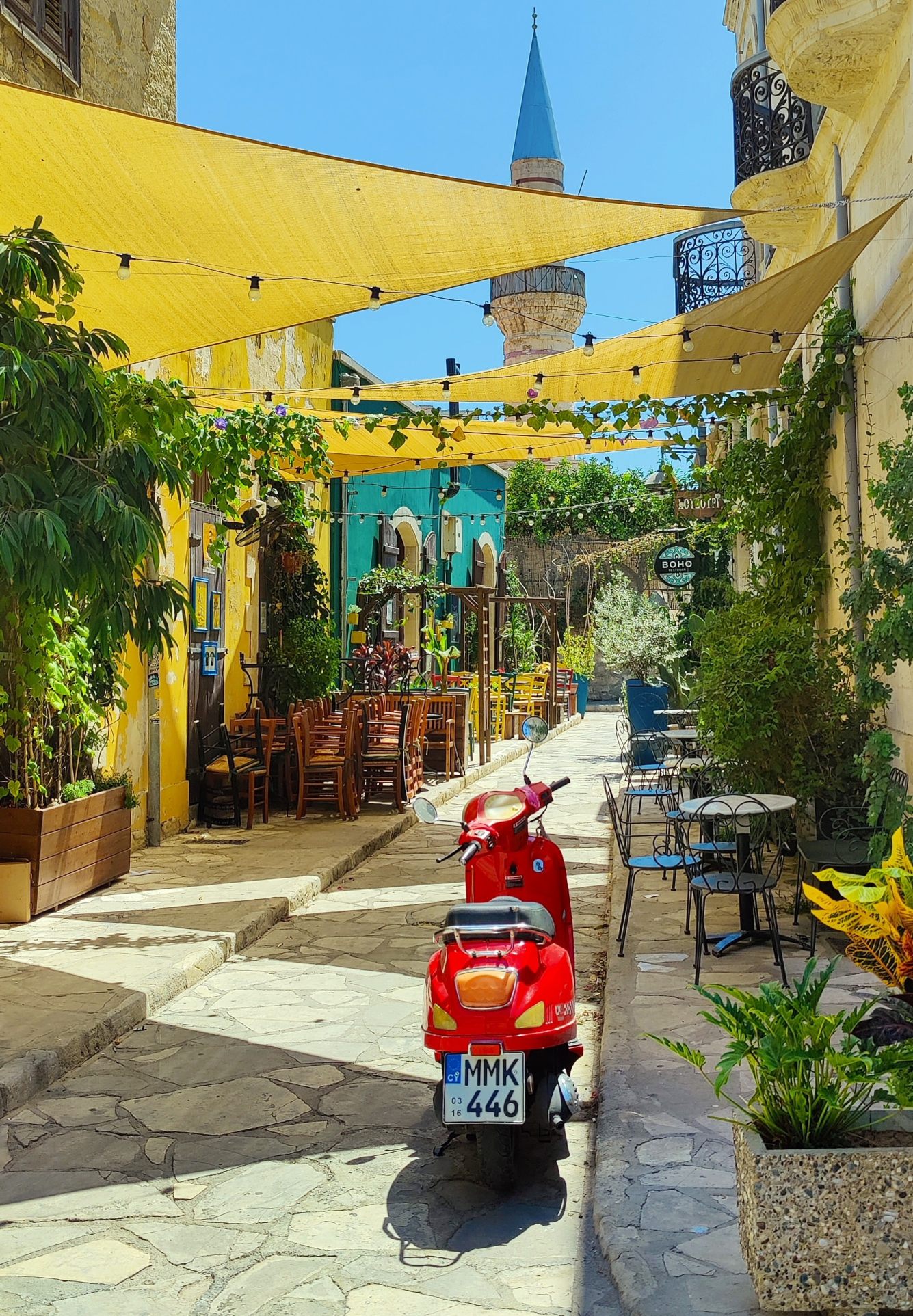 The capital city of Nicosia seamlessly blends history and modernity. Discover its cultural heritage through landmarks like the Venetian walls, the imposing Ledra Street Mosque, and the impressive Cyprus Museum. Limassol, the cosmopolitan hub, entices visitors with its lively waterfront, bus-tling marina, and vibrant nightlife. Larnaca, a coastal city with a rich history, offers a blend of an-cient sites, beautiful beaches, and a charming palm-lined promenade.
Festivals and Celebrations
Cyprus is renowned for its lively festivals and celebrations. Immerse yourself in the island's vibrant culture by joining religious festivals, such as Easter and the Kataklysmos (Flood Festival), which showcase traditional customs, processions, and music. Festivals showcasing music and dance, such as the Limassol Carnival and the International Festival of Ancient Greek Drama, held in various places in the country, including Kourion's famous ancient amphitheater, highlight the island's artistic talents. Don't miss out on the chance to taste some of Cyprus' best wines while enjoying traditional music and dance performances at one of the island's many wine festivals.
Practical Tips for Travelers
When traveling to Cyprus, keep in mind these essential tips for a smooth and enjoyable experience. It offers a Mediterranean climate, so pack accordingly based on the season. Summers can be hot, while winters are mild. Spring (April-May) and autumn (September-October) are generally pleasant with more favorable temperatures. Renting a car is a popular choice for exploring the island, or you can use public transportation like buses or taxis. English is widely spoken, but learning a few basic Greek or Turkish phrases is helpful. Respect local customs, such as dressing modestly in religious sites and greeting locals with a friendly "Kalimera" or "Kalispera." Cyprus is generally safe, but it's important to take common precautions and have travel insurance. Don't miss the opportunity to explore beyond the tourist areas, visit charming villages, and try local cuisine. And finally, enjoy your time in Cyprus and embrace its cultural richness and natural beauty.
Enchanting Cyprus
The fascinating fusion of ancient history, breathtaking landscapes with sun-soaked shores, warm hospitality, and quaint village streets of Cuyprus intertwine to create an experience like no other. So as you engross yourself in the pulsating culture, relish tantalizing flavors, and explore the hidden corners of this Mediterranean island nation, you're creating memories that will last a lifetime. If this sounds like your ideal vacation, pack your curiosity and an open heart, and get ready to be captivated by the beauty of Cyprus.