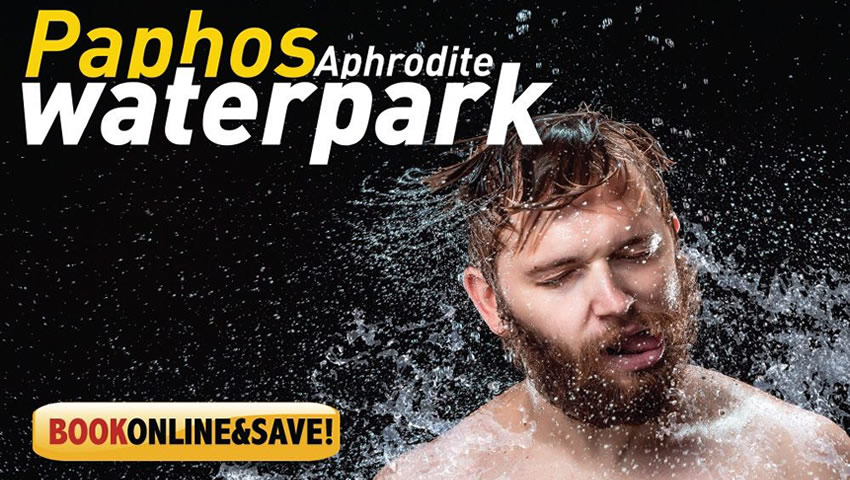 Paphos Aphrodite Waterpark is proud to be ranked as the 6th winner in the Top 25 Water Parks – Europe category of the TripAdvisor Travellers' Choice award for Experiences, ranking 6th out of 25 and 1st in Cyprus.
As challenging as the past year was, Paphos Aphrodite Waterpark persevere by continuing to fascinate visitors. We are proud of the devotion and responsibility of our team has shown in sustain to provide an excellent customer services during this pandemic situation. This Award is a result of our hard work and strength, which we have earned so many positive reviews from our guests.
Taking into consideration our guests' feedback, we aspire to contribute to offering the ultimate travel experience as one of the most highly reviewed places and unmissable destinations in Europe.
Results can be found Here
Paphos Aphrodite Waterpark offers various activities for families, couples and friends. Our Slides & Rides guarantees the best possible fun for all our visitors.
Featuring various attractions made up of thrill water rides and games aimed at families of all ages and sizes, Paphos Aphrodite Waterpark, a one-of-a-kind naturally landscaped aqua adventure centre has been offering high quality experiences to its visitors.
Situated in Kato Paphos on the coastal road, the waterpark is easily accessible by car or the local bus. This non –stop aquatic thrill features high speed water slides such as the free fall, kamikaze, twister, and many more. For visitors young and old, the waterpark offers an extreme level of excitement. Apart from the exhilarating aqua ventures that were aforementioned, other highlights include an extensive lazy river, a wave surge pool and lots of swimming areas. Furthermore, the waterpark has recently been upgraded with new slides such as the cannon drop, nautilus screw and aqua infinity which have made the park more appealing to tourists as it is currently the most visited attraction by tourists in Paphos with over than 150.000 visitors on average preseason.
The waterpark boasts a spectacular kid's water-play area with-numerous attractions like the mini volcano, splashing rainforest, shooting water, pirate ship slide and many more that can offer endless hours of fun.
Throughout the park, there are various food courts for delicious breaks and beverage areas as well as the Phuket Chinese restaurant –all connected by lush, tropical environments that are both immersive and interconnected.
In addition, Paphos Aphrodite Waterpark offers secure lockers, free Wi-Fi, music, disabled facilities, Emergency Medical Technicians and Certified Lifeguards trained in aquatic facility safety as well as waterpark safety which is of paramount importance.
The highest level of health, safety and water hygiene are guaranteed.
Join The Fun!